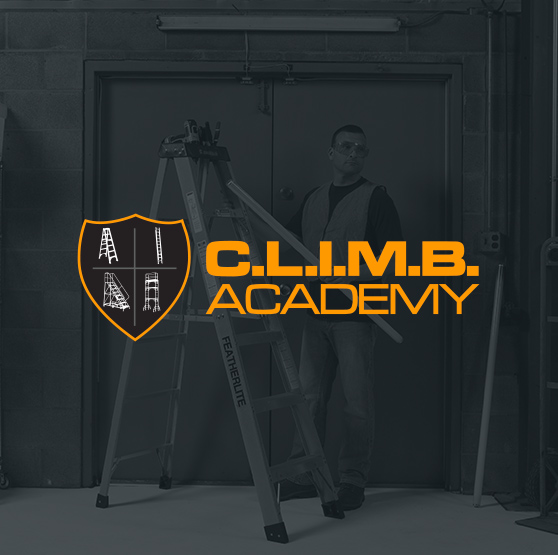 Our C.L.I.M.B. Academy safety training system teaches fundamental principles of using Step Ladders, Extension Ladders, Rolling Warehouse Ladders, Rolling Tower Scaffolding, and Aluminum Walk Boards. The training is designed to help you choose the right ladder for the job, show you how to properly setup your ladder, how to correctly use your ladder, and includes other valuable ladder safety information. 

C: Choose the right equipment
L: Look for damage or missing parts
I: Implement a safe setup
M: Move safely, always using 3 points of contact
B: Be a climbing safety expert, not a statistic
Schedule a C.L.I.M.B. Academy Safety Training.
In addition to the C.L.I.M.B Academy safety training, Featherlite Ladders will happily conduct free ladder condition assessments and ladder use audits for your company. Many customers have benefited from these free assessments by avoiding regulatory fines and helping to prevent ladder-related accidents.
C.L.I.M.B. Academy Safety Training Videos
Watch select videos from our industry-leading ladder safety training course.
Downloadable Safety Guides
At Featherlite, your safety is our priority. Download these critical safety guides to ensure you're using our products properly and safely.