Featherlite Ladders Support
Featherlite's commitment to being the innovators in ladder safety is not something that we take lightly. You can count on our dependable designs to help you get the job done efficiently and safely every time.

No worksite is secure without having Featherlite onboard. Learn how to use Featherlite's unique safety features and how our ladders are engineered to stay grounded.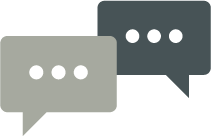 We understand you. We understand your industry. Our experts can connect you to the perfect ladder solution for any specialization.

Conforming to the requirements of the CSA and ANSI, our ladders are tested for toughness. And they earn every bit of their grade.